KENYA SAFARI LODGES & LUXURY TENTED CAMPS
Safari Lodges and Tented Camps are a fantastic way to enjoy a Kenya luxury holiday. If you are looking for a romantic escape for two, a nice family time, or to relax in a hot tub, there are plenty of lodges and luxury camps here to suit your preferences.
For the ultimate experience, a number of our hand-picked lodges and luxury camps feature numerous luxurious facilities like sauna, hot tuba and gyms. Ideal for brief excursions or family holidays, these lodges and camps provide utilities of all kinds for you to pursue your interests. They are available in all our major safari destinations, across remarkable regions of Kenya.
They also come with a plethora of modern culinary luxuries, you will hence be filled to your satisfaction with delicacies. Below are our hand-picked luxury lodges and luxury camps:
Sopa Lodge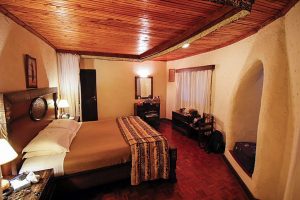 The building structure of rooms follow African round house design with conical roofs. They stretch over the hills with amazing public area structures as well as a swimming pool in the middle. It is located on the high slopes of Oloolaimutia hills and has lush trees and gardens within the premises.
Keekorok Lodge
Accommodation is offered in a traditional style with private patio. Within the lodge there is an outdoor pool and a terrace that offers splendid views of nature. The rooms are spacious featuring ceiling fans, mosquito nets, hypoallergenic beddings and a balcony with beautiful views of the garden.
Serena Lodge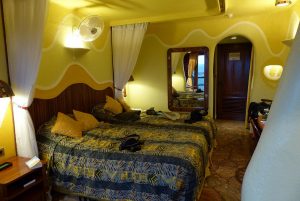 The lodge is designed in a Masai Manyatta model plus a touch of modern comfort. Rooms are arranged neatly to offer river views across from private balconies. The swimming pool as well as restaurant and bar also offer great sightings to be enjoyed.
Lake Nakuru Lodge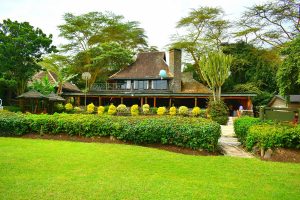 Its location is inside the park therefore guests can have a view of wildlife without having to leave their rooms. Wild animals freely roam close to the lodge and its environs. There is free Wi-Fi on board, seating area and flat-screen TV in every unit. The lodge has an outdoor pool on-site as well as a garden for guests to relax.
Sopa Lodge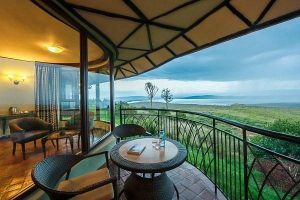 The lodge offers scenic views over Africa's vastness due to its unique location on a range of hills. It overlooks Lake Nakuru and the national park as well, a paradise for birders and wildlife enthusiasts. It has a total of 60 rooms, including 2 inter-connecting rooms and 2 wheelchair accessible rooms.
Sarova Lion Hill Game Lodge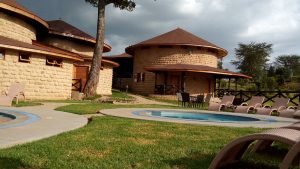 The lodge is set along the "Lion Hill" in Lake Nakuru National Park. It has 67 chalet style rooms which offer great views of the lake and park. All the rooms have terraces and a sense of calm relaxation provided by their classic design. Lion Hill also offers good food, a panoramic bar terrace, organic gardens, a swimming pool and a spa.
Flamingo Hill Tented Camp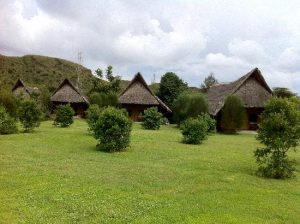 The camp comprises of 25 exclusive tents, they are furnished with the modern luxury the intrepid traveler desperately desires.
Sopa Lodge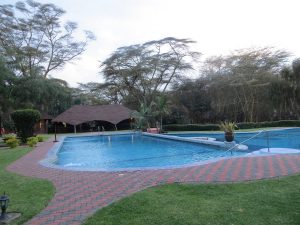 The resort is home to resident herbivorous wildlife as well as monkeys that can be seen grazing around. It is set in one hundred fifty acres of grassland studded with Acacia bushes and trees. Amenities available are two swimming pools, bar, snack kitchen, pizzeria, tennis court and conference halls.
Lake Naivasha Resort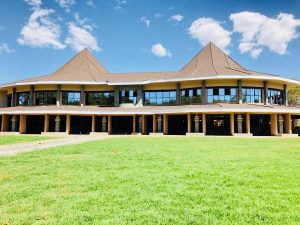 Lake Naivasha Resort is a small distance from Lake Naivasha making it a perfect escape. It features first-class luxurious cottages, swimming pool, fitness, spa and conferencing facilities. Bird watching is a good activity to participate in here as well as boating.
Lake Naivasha Country Club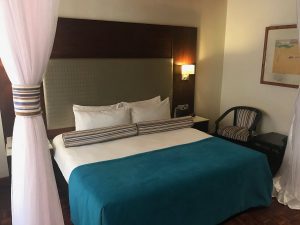 The resort dates back to the 1930s and has since been transformed into a sprawling 55-acre property with a variety of accommodations and guest facilities, including cottages, a swimming pool, and sumptuous gourmet dining.
OL PEJETA
Sweetwaters Serena Camp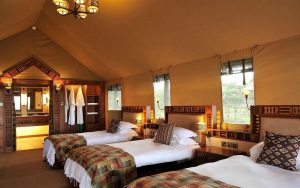 Serena camp is located in a pristine location surrounded with beauty all around. The camp has deluxe tents with views of Mount Kenya and boasts enhanced amenities including swimming pool and conference room.
Ol Pejeta Safari Cottages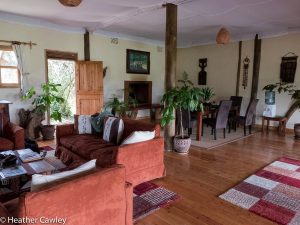 The safari cottages is in the heart of Ol Pejeta Conservancy's exclusive wilderness area, tucked away along acacia studded river line. The cottages feature a verandah where you can have lazy lunches and dinners to refuel after a safari drive.
Sopa Lodge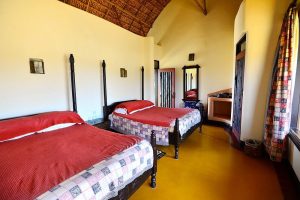 Sopa lodge is built on top of a high ground allowing panoramic views of the great Samburu wilderness consisting of shrubs and hills. The architecture of the lodge follows the cultural heritage of the local communities. There are fifteen cottages built in an arch formation surrounding a waterhole where animals frequently visit to drink from.
  Samburu Game Lodge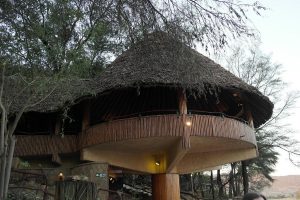 Samburu lodge have luxury rooms to meet the needs of every kind of explorer. From luxury cottages to bandas too single and twin rooms, they are decorated to the highest standard overlooking the river. You can find serenity at the spa, swimming pool or Jacuzzi depending on what suits your style.
Ashnil Samburu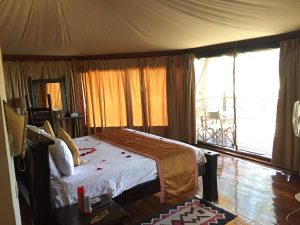 Ashnil is a luxury tented camp set in the backdrop of the mighty Ol Olokwe Mountain fronting Ewaso Nyiro River. It features 30 exclusive luxury tents spread out along the river banks. There is an outdoor swimming pool surrounded by sun lounges, a garden and lounge bar with views of the African Savanna.
Samburu Intrepids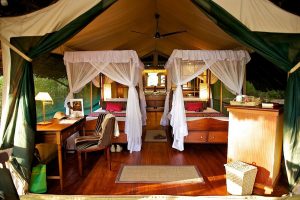 The luxury camp sits on raised decks that overlook the brown Ewaso Nyiro River. Its 28 luxury tents are modern and newly refurbished with a private view of the river banks.
Sopa Lodge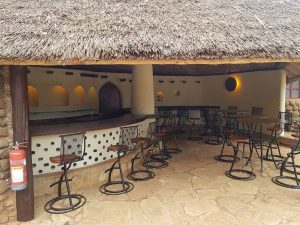 The lodge nestles in the foothills of Mount Kilimanjaro with a rustic charm all of its own. The 83 guest rooms are housed by beautiful mature gardens and are brightly decorated with Masai themed wall murals.
Ol Tukkai Lodge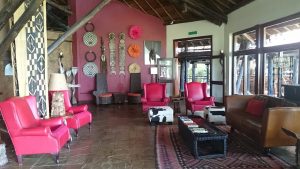 Rooms are elegantly furnished to give a cosy feeling for all intrepid travelers. Guests can view elephants every so often from the comfort of their own terrace. The lodge offers a restaurant and 2 bars for snacks and drinks. The dining area opens onto a veranda in the garden.
Amboseli Serena Safari Lodge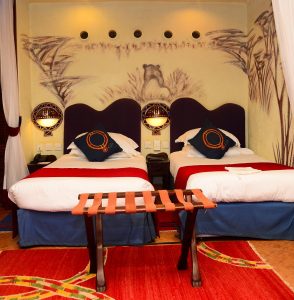 Serena lodge features rooms that are decorated with local antiques, artefacts and artwork. The rooms have private balconies overlooking the majestic grasslands of Amboseli National Park. Facilities included swimming pool, sundeck and a gift shop.
Tawi Lodge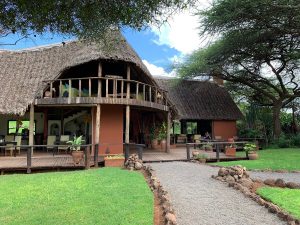 The lodge is set in the heart of a private conservancy and in one of the richest game areas in Kenya. It is a combination of contemporary comfort with subtle accents of style coupled with traditional East African hospitality.
Kilaguni Serena Safari Lodge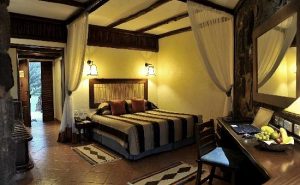 Kilaguni lodge is a tranquil, hushed and cool refuge framed by Mount Kilimanjaro and the rolling, volcanic landscapes of the deep green Chyulu hills. Its classic stone design are truly enchanting as well as views of elephants, buffalo and other plains game drinking and cooling off in the water hole.
 Salt lick Safari Lodge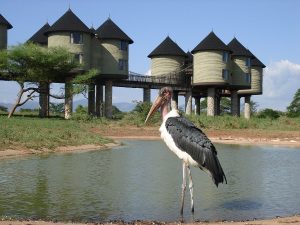 Salt lick is famed for being among the world's most photographed lodges. It is a luxurious safari escape set in the heart of the Taita hills Wildlife Sanctuary looking over a waterhole and the expansive Tsavo plains. The lodge boasts 96 unique room, all elevated on stilts and built across two levels.
Man Eaters camp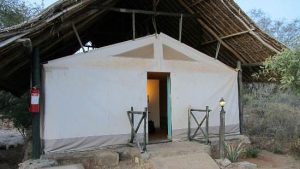 Man Eaters Camp is an exclusive lodge comprising of 31 fully furnished en-suite tents facing Tsavo River in Tsavo East and Tsavo West. All tents have locally made furniture that easily blend well with the nice surrounding landscape. The tent balconies are a good place to relax facing the river, they feature 2 sun beds, side table and 2 lounge chairs.
Severin safari camp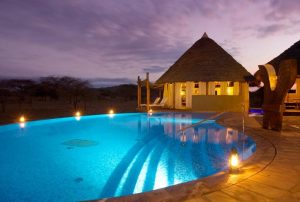 Severin Camp is equipped with 21 octagonal luxury tents made with robust canvas cloth. The tents feature running hot and cold water, shower, separate toilet and bidet, comfortable beds and a private terrace with camping chairs.
Voi Wildlife Lodge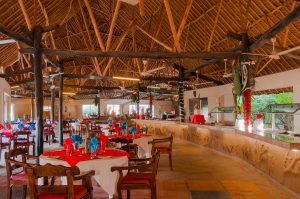 Voi lodge is nestled in the heart of elephant territory, situated in the Savannah grasslands of Tsavo East. There are 178 beautiful locally decorated fully furnished rooms as well as a uniquely-designed spa. There are also rooms designed to cater for the disabled guests and wheelchair friendly walkways.
 Ashnil Aruba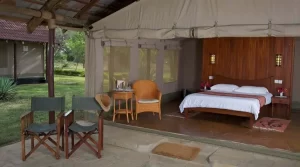 The location of the lodge is superb, just a few hours from the coast of Mombasa and a 5-hour drive from Nairobi. It features 46 rooms and 6 tents which are luxurious enough for top-notch wildlife enthusiasts. Several watering holes nearby attract wildlife therefore spotting animals is fairly easy because the park lies flat with the savanna grassland.
Sentrim Tsavo East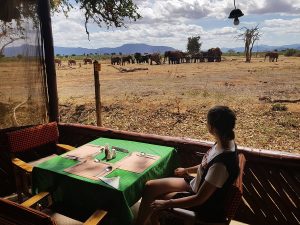 The entire 20 tents of Sentrim hotel are spread out in a shadowed glade among boskia trees.  The camp has the atmosphere of the pioneer camps of long ago while providing the luxury of a permanent camp with modern amenities. The main guest area consists of the reception, lounge area, restaurant and bar.
Kipalo hills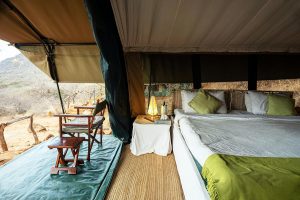 Kipalo Hills is a comfortable camp with delicious, fresh innovative cuisine, 5 double mobile tents and 1 luxurious suite. It is perched on the side of the Mbulia hills, KIpalo hills enjoying fantastic views looking out across Mbulia Conservancy.
ABERDARE
The Ark Lodge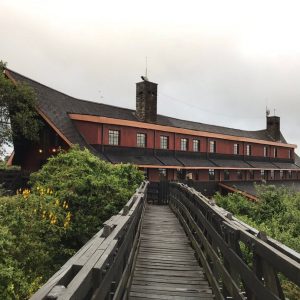 Resembling and named after Noah's ark, The Ark comprises of three decks from which numerous balconies and lounges provide a nice location to view wildlife. So that you don't miss any special animals coming around, the night guard buzzes your room to alert you.
 Aberdare Country Club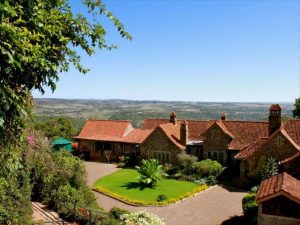 All rooms are in the form of cottages and one standard suite. They are suitable for family travelers, honeymooners and every other wanderlust tourist in search for something extra.